Please excuse my absence.  These past two week have been a huge milestone for my family.  I had one child start her homeschool year and another started college.  You can imagine the joy and anxiety tied to both new beginnings.  Speaking of new beginnings, I wanted to chat with you about starting your apothecary.  Last week we talked about the meaning of the word and this week I want to make suggestions on herbs to fill your glass jars.    I approach herbs from a community healing lens.  I believe you should build an apothecary that provides mind, body and spirit healing as well as address the current and likely future needs.  In the Black community that means having herbs on hand to address conditions like diabetes, high blood pressure and gout.   I have developed a list of 10 herbs I feel everyone should have in their apothecary or healing toolkit.  They are a great starting line up able to both boost your natural defenses and aid in healing a myriad of health conditions and aiding overall health.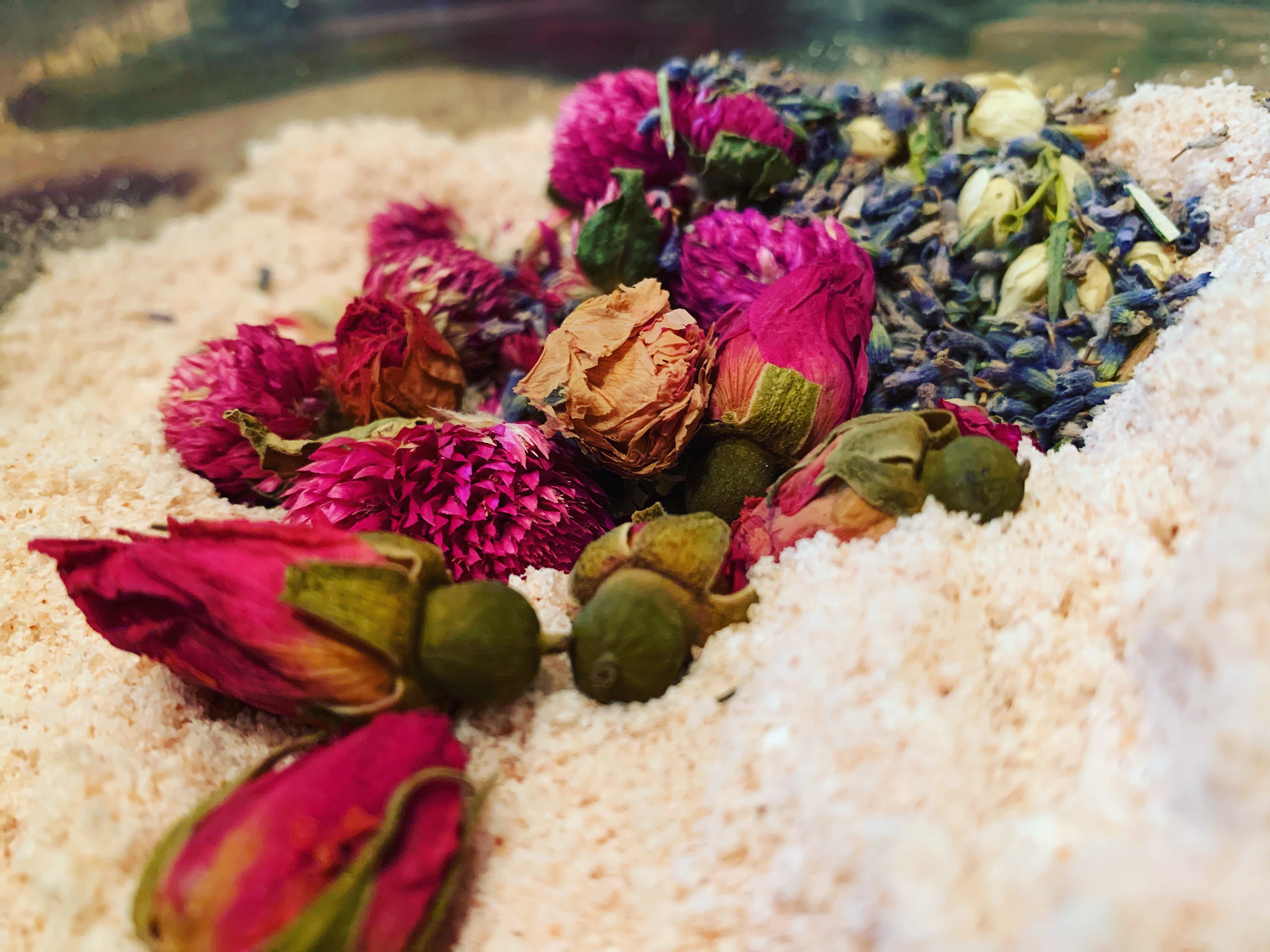 They are:
1. Mullein Leaf:
Historical uses include relieving cough and eliminating mucus related to cold and cough.  It has also been used to treat ear infections.
2. Valerian Root:
It is known for its anti-anxiety properties.  Also called "nature's valium" this herb is also known to aid insomnia and lower blood pressure.
3. Calendula Flower:
This herb is known to heal wounds faster, it is also a treatment for eczema. It can be ingested to lower fever and soothe sore throat.
4. Hibiscus:
This herb has many historical uses including reducing blood fat levels, improving liver health, and lowering blood pressure.  It is also used to boost the immune system.
5. Elderberry:
This berry can be a potent tool to boost your immune system.  It has been used to fight cold and flu symptoms and it is anti-inflammatory.
6. Ginger Root:
A powerhouse to aid digestion and upset stomach.  It is also anti-inflammatory so it can aid in pain relief and reduce swelling.
7. Motherwort:
This herb is historically used to relieve symptoms of PMS and menopause.  It is also heart healthy. 
8. Marshmallow Root:
This herb is used to treat ulcers and aid in healing the esophagus from damage caused by acid reflux.  It can also reduce mucus in the lungs and help relieve dry mouth. 
9. Juniper Berry:
It is said to be called "nature's insulin" it helps to naturally lower blood sugars.
10. Rose Petals:
Used to aid digestion and can help relieve constipation.  It is also used for hair and skin health.