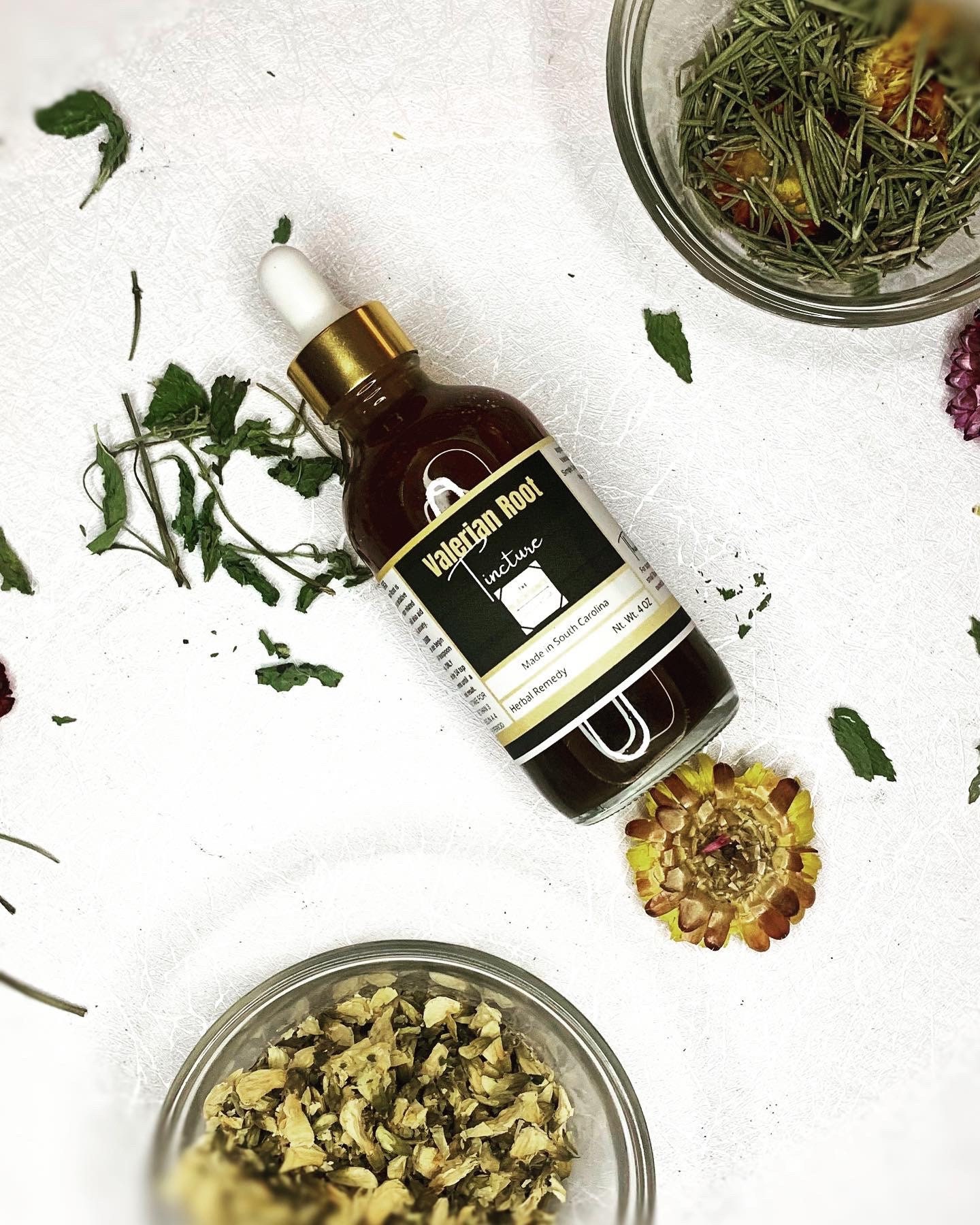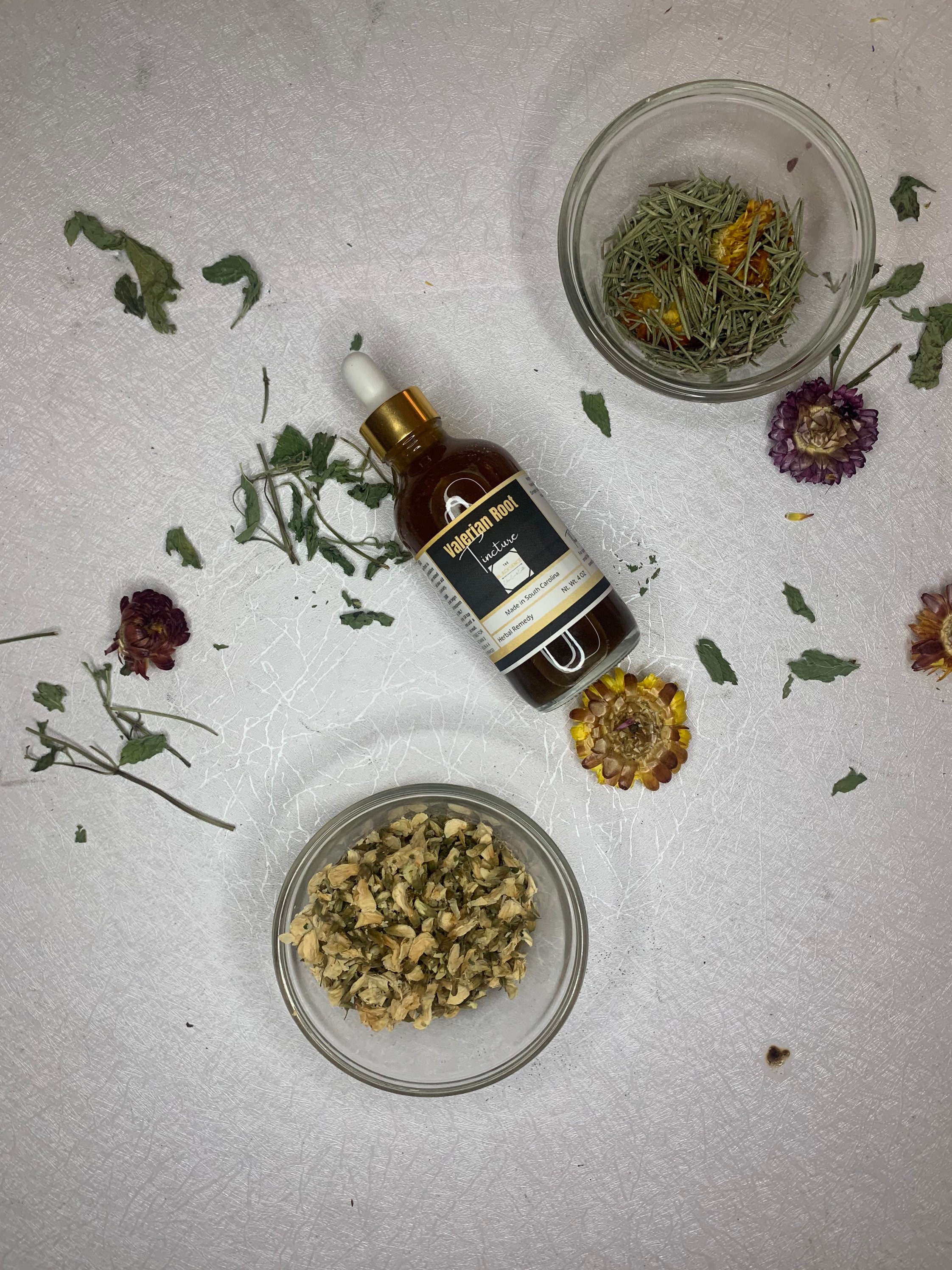 Sleep and ease are essential to health and healing. The valerian root herb is a commonly used ingredient in sleep aids because of it's calming qualities.
It is referred to as "nature's Valium," and people have used it for centuries to treat sleep issues, anxiety and tension aches and pains.

Valerian Root contains a number of compounds that may help promote calmness by increasing GABA availability in the body and interacting with certain receptors involved in mood and sleep.
This 4oz bottle is a tincture made from the roots of the valerian plant along with simple syrup.

Tinctures are a centuries old method to make herbs shelf stable. Tinctures are more potent and concentrated than tea. 1 droppers = 8oz of tea. A 4 once bottle should last about a month with regular usage.