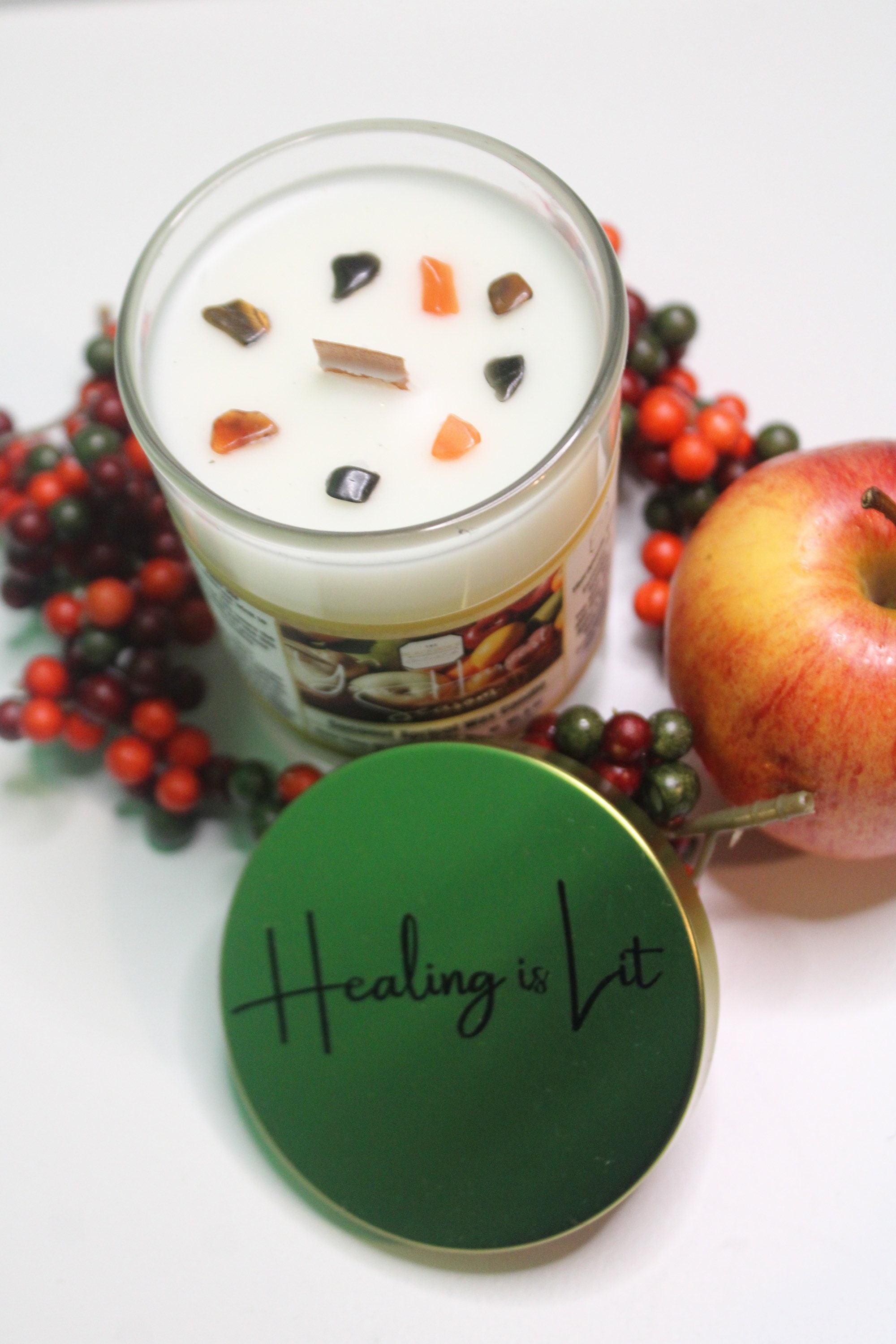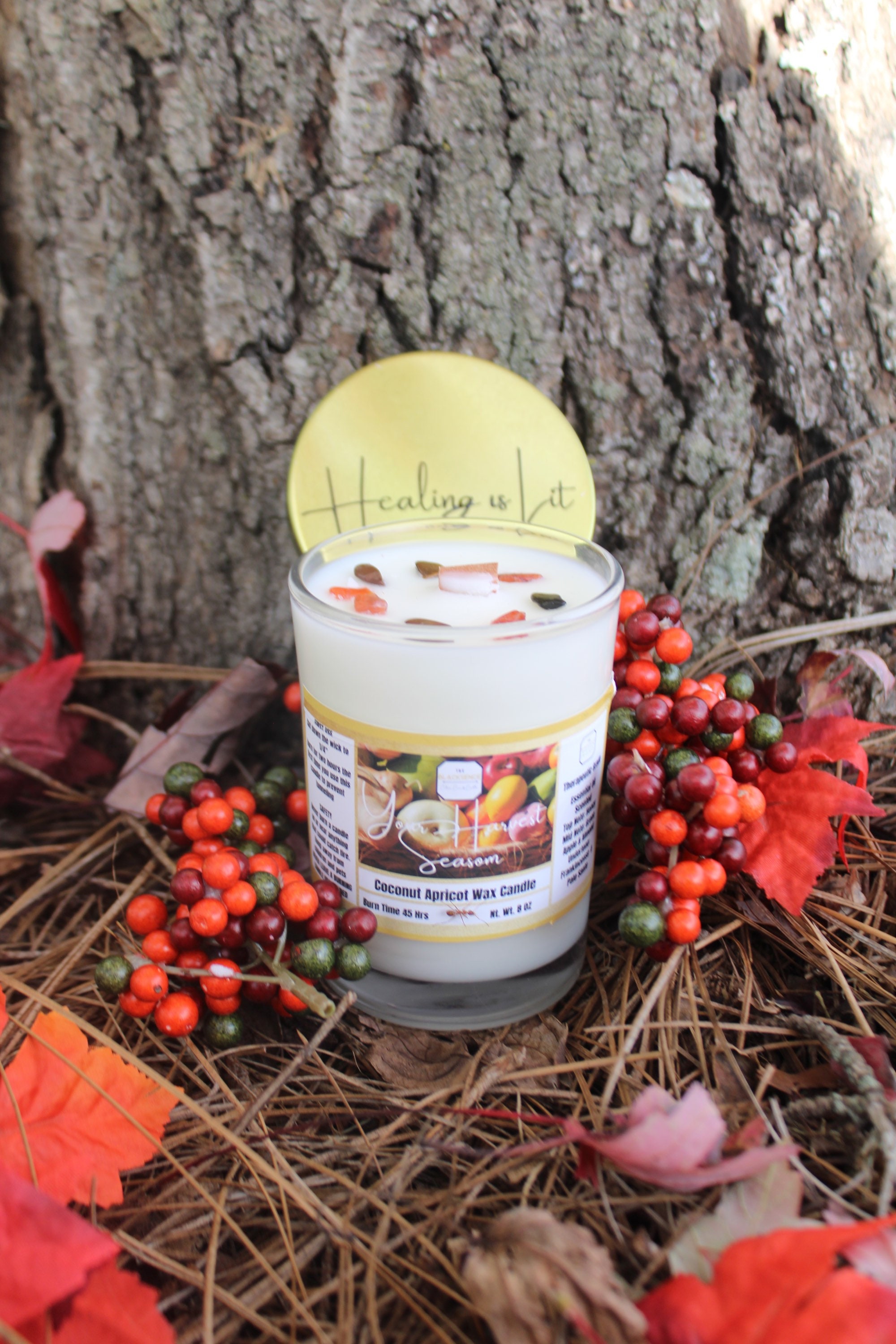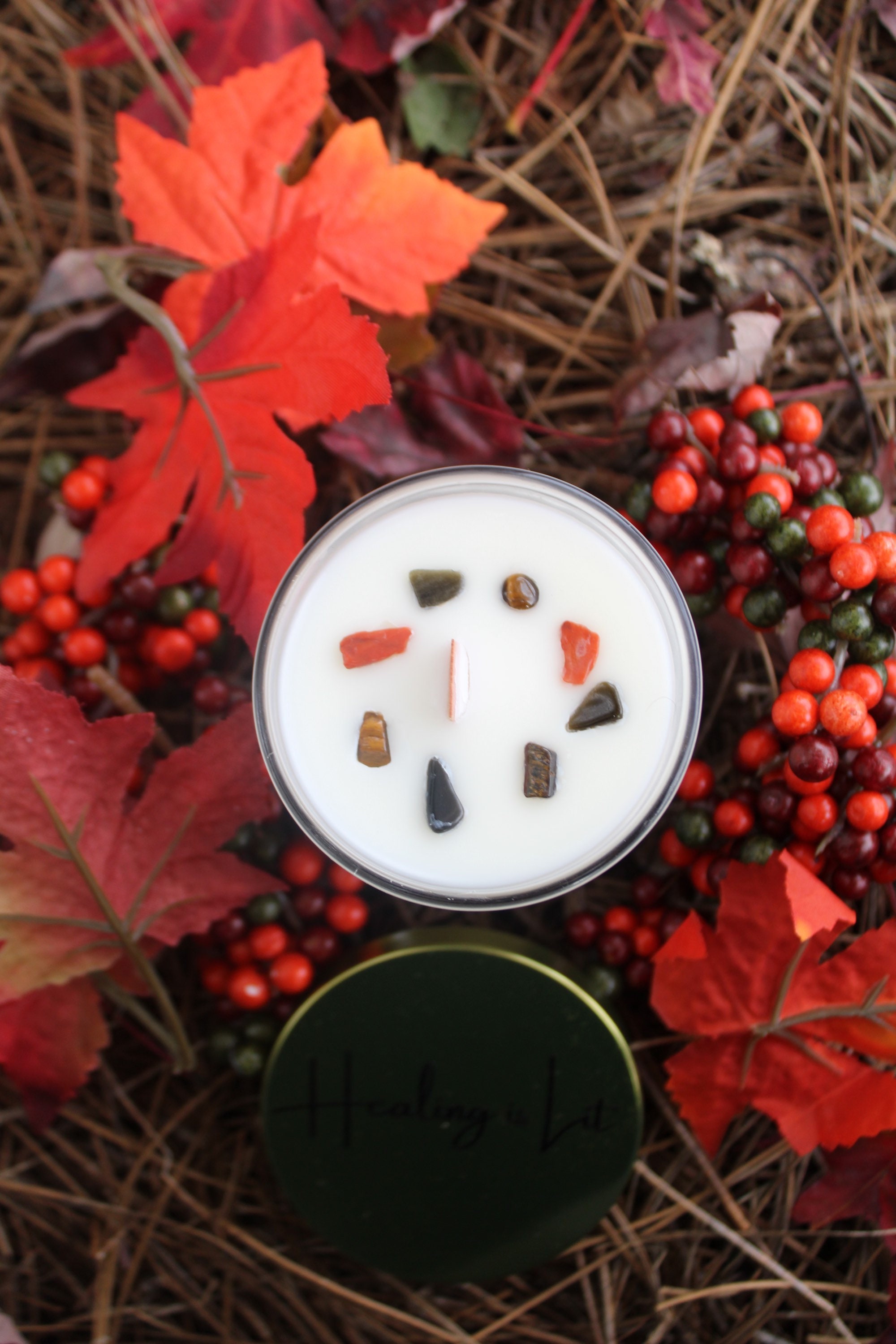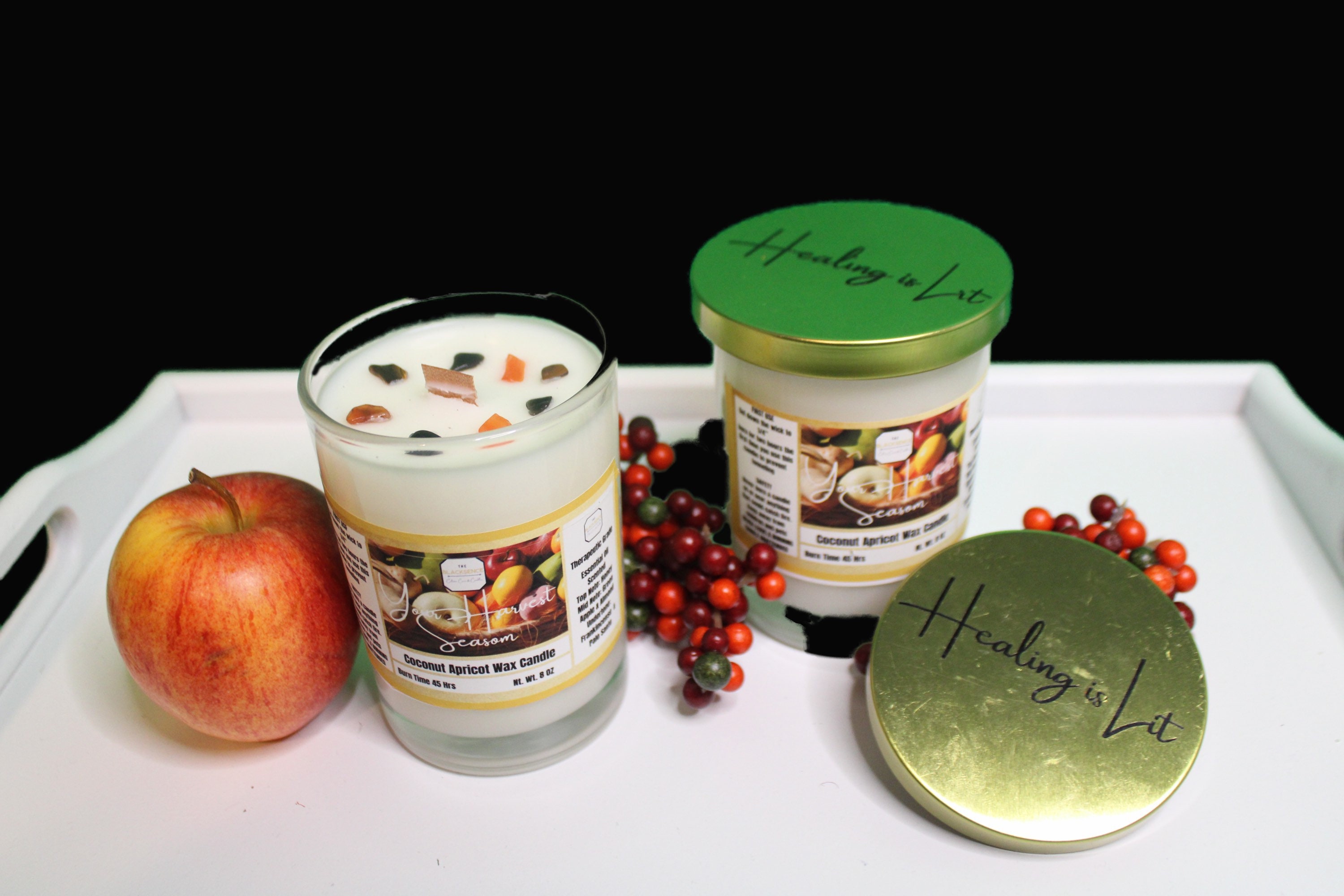 Light the candle withy the headache, scratchy throat or itchy eyes. Our candles are made from natural wax and are fragrance oil free!
This 8oz coconut apricot wax candle will fill your home with the sweet earthiness of harvest. It is scented with honey, green apple, frankincense and almond therapeutic grade essential oils. It also has crystals to elevate your mood and your energy level. This candle is a great tool for releasing what no longer serves us to allow in the bounty of harvest season. Made with a soot less wood wick. Comes with gold lid and gold reusable bag. Order your nontoxic fall delight today!

Crystals Included:

Tigers Eye- known as the stone of courage. It is a root and sacral chakra stone that helps you to get grounded and increase motivation It's also good for warding off negative energy.

Obsidian- powerful cleanser of a muddy aura and is a strong psychic protection stone, shielding you against negativity.