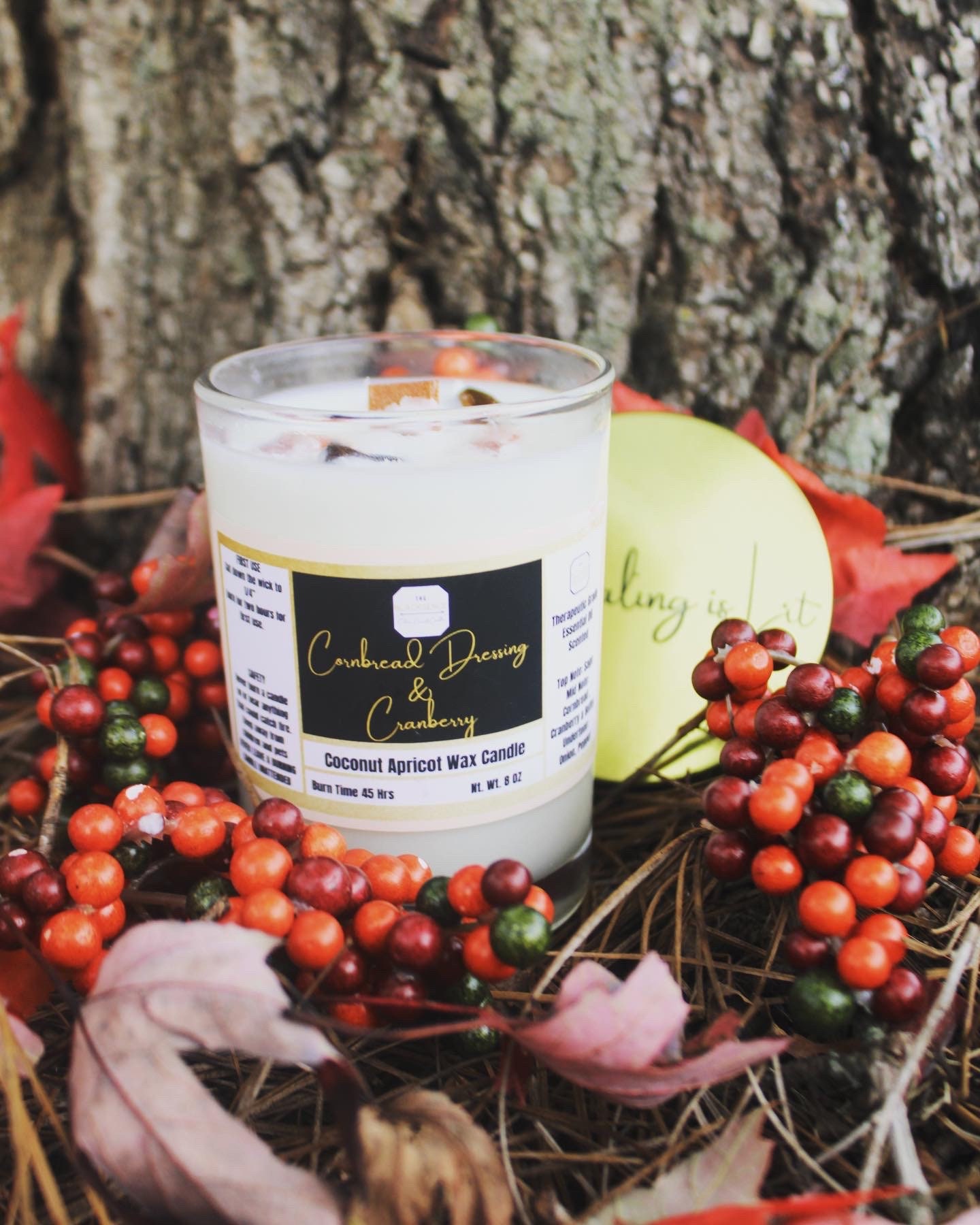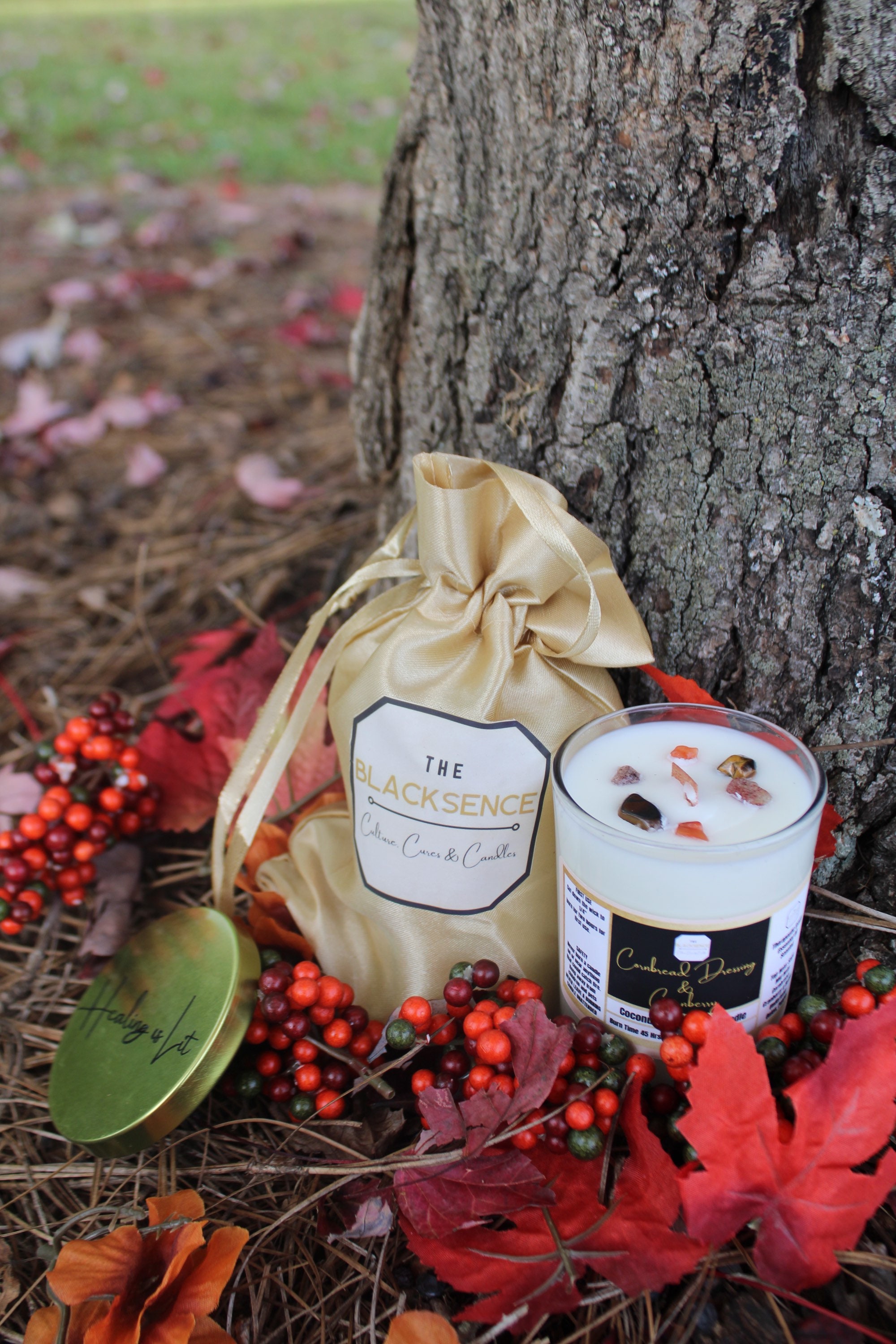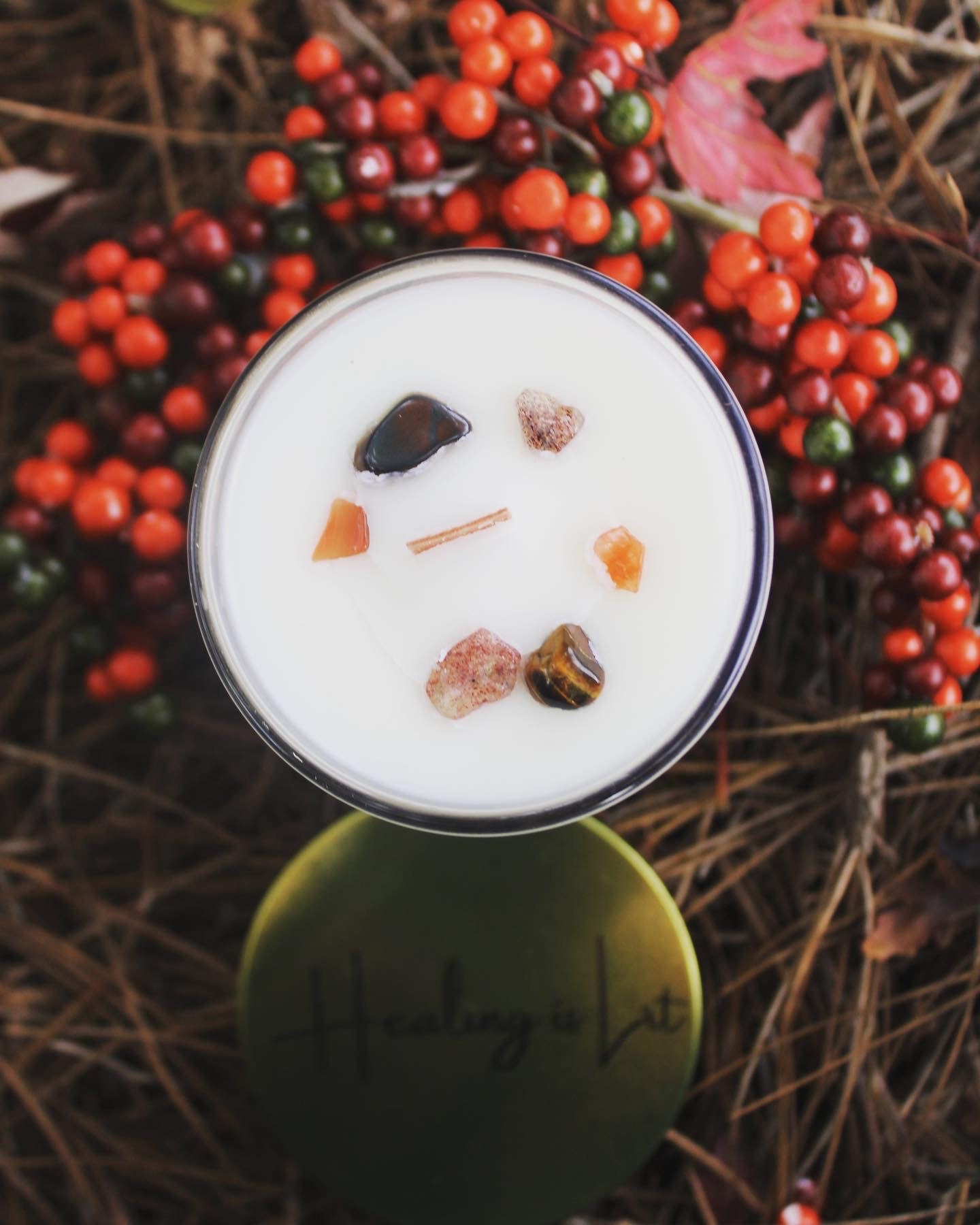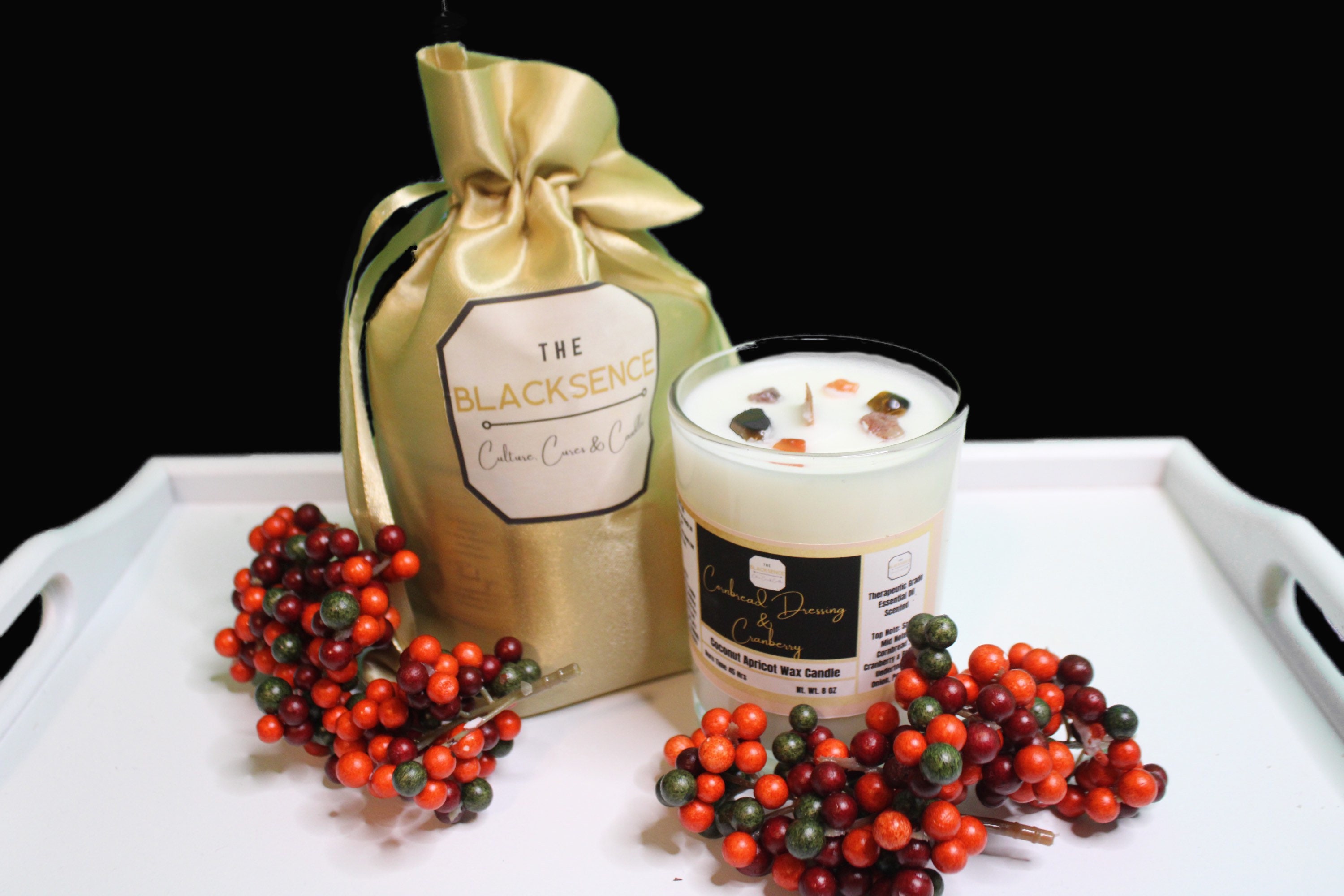 Do you love candles but hate the headaches, irritated eyes and throat once they're lit? Our candles are the solution! Scented with 100% therapeutic grade essential oils. Made with natural, nontoxic, skin healthy and environmentally friendly coconut apricot wax.

This candle is inspired by a southern fall favorite… cornbread dressing and cranberry. It smells so good you'll want to eat it (please don't). Scented with sage, cornbread, butter celery seed oil and cranberry. This candle will fill a 10x15 size room with a rich, warm, earthy yet sweet aroma. Also comes with crystals to raise the vibes. Sootless Wood Wicked. Comes with Lid and reusable satin bag.

Crystals included

Strawberry Quartz- attracts and radiates unconditional love it's a heart chakra healing stone

Tigers Eye- known as the stone of courage. It is a root and sacral chakra stone that helps you to get grounded and increase motivation It's also good for warding off negative energy.

Obsidian- powerful cleanser of a muddy aura and is a strong psychic protection stone, shielding you against negativity.