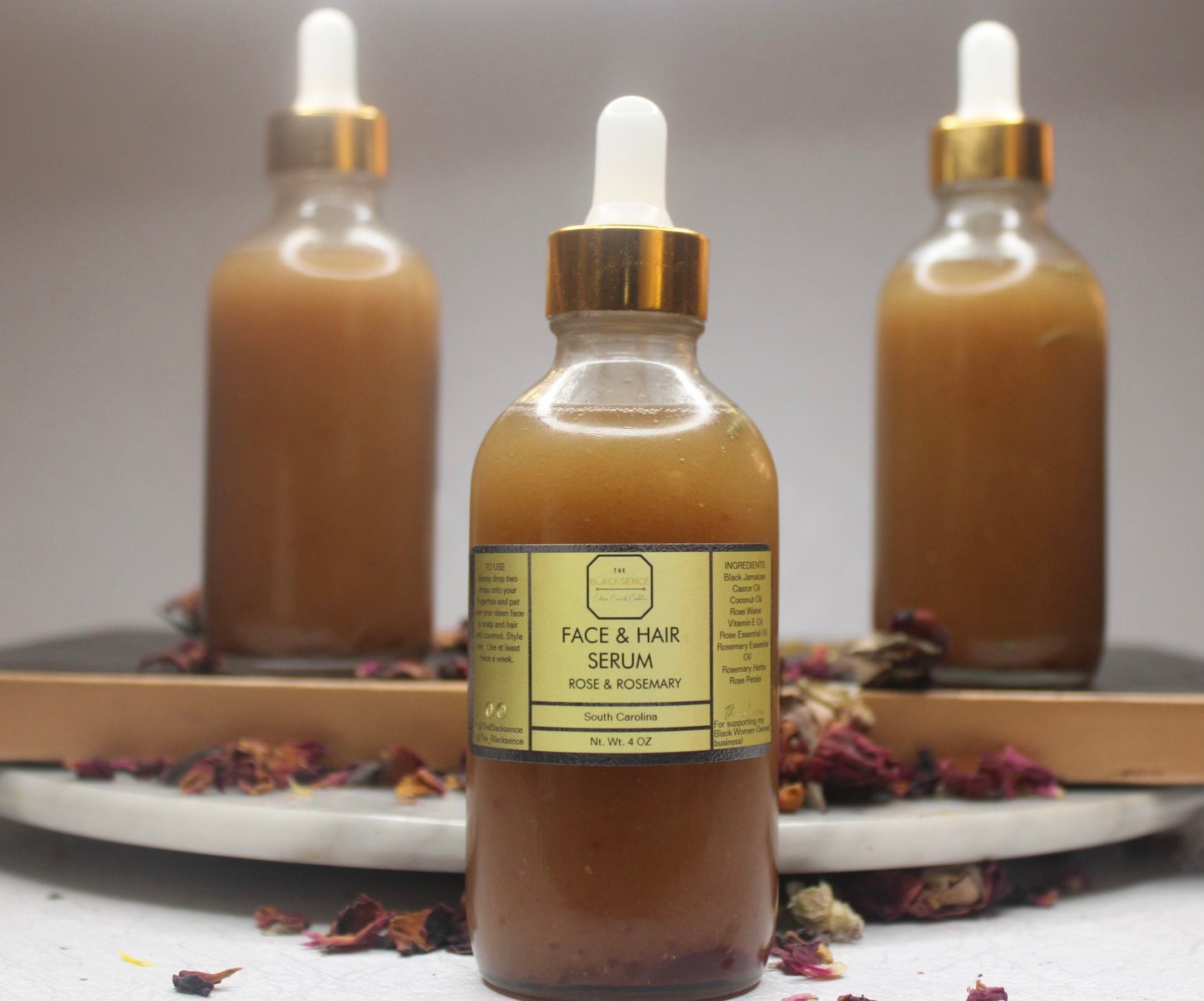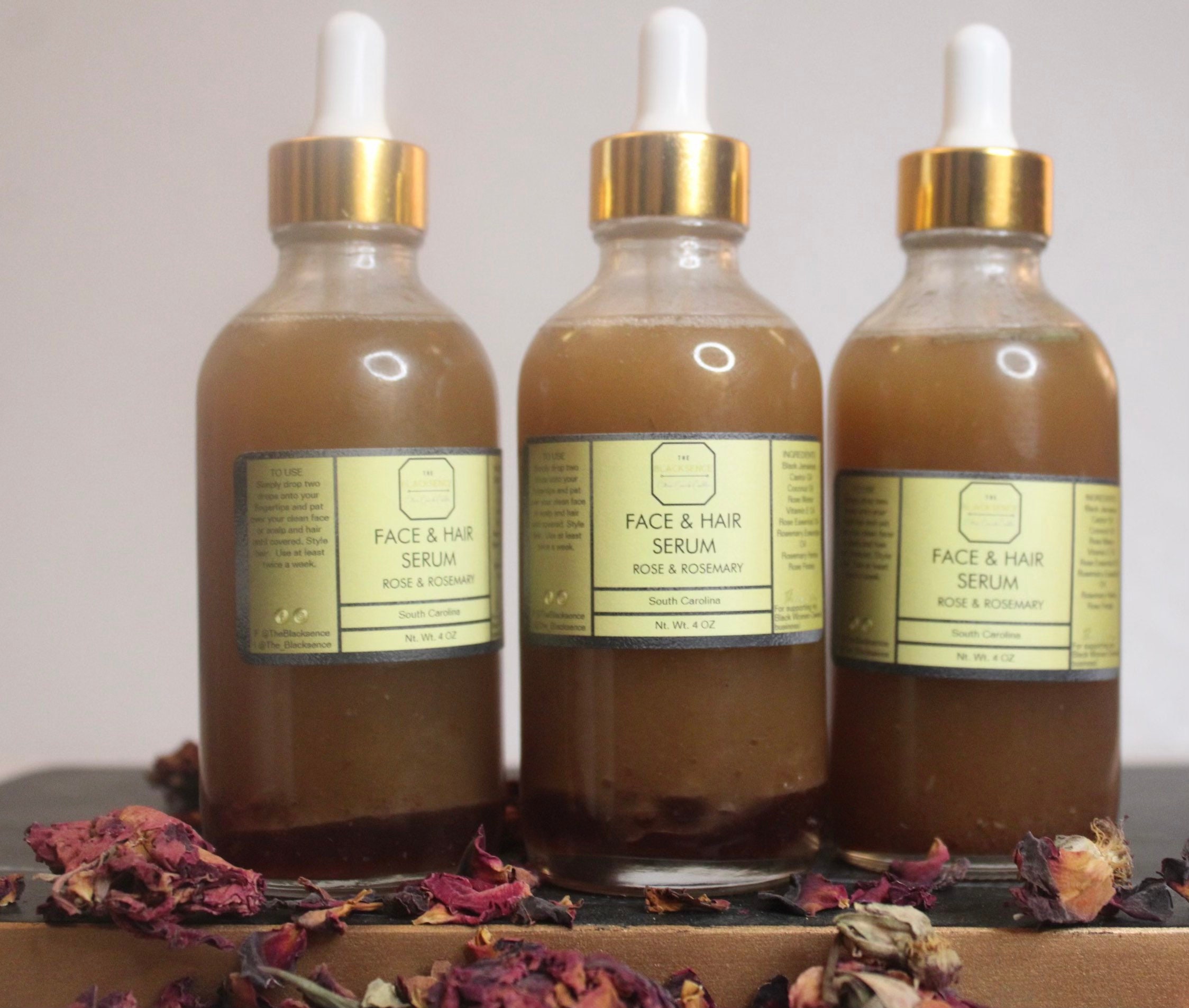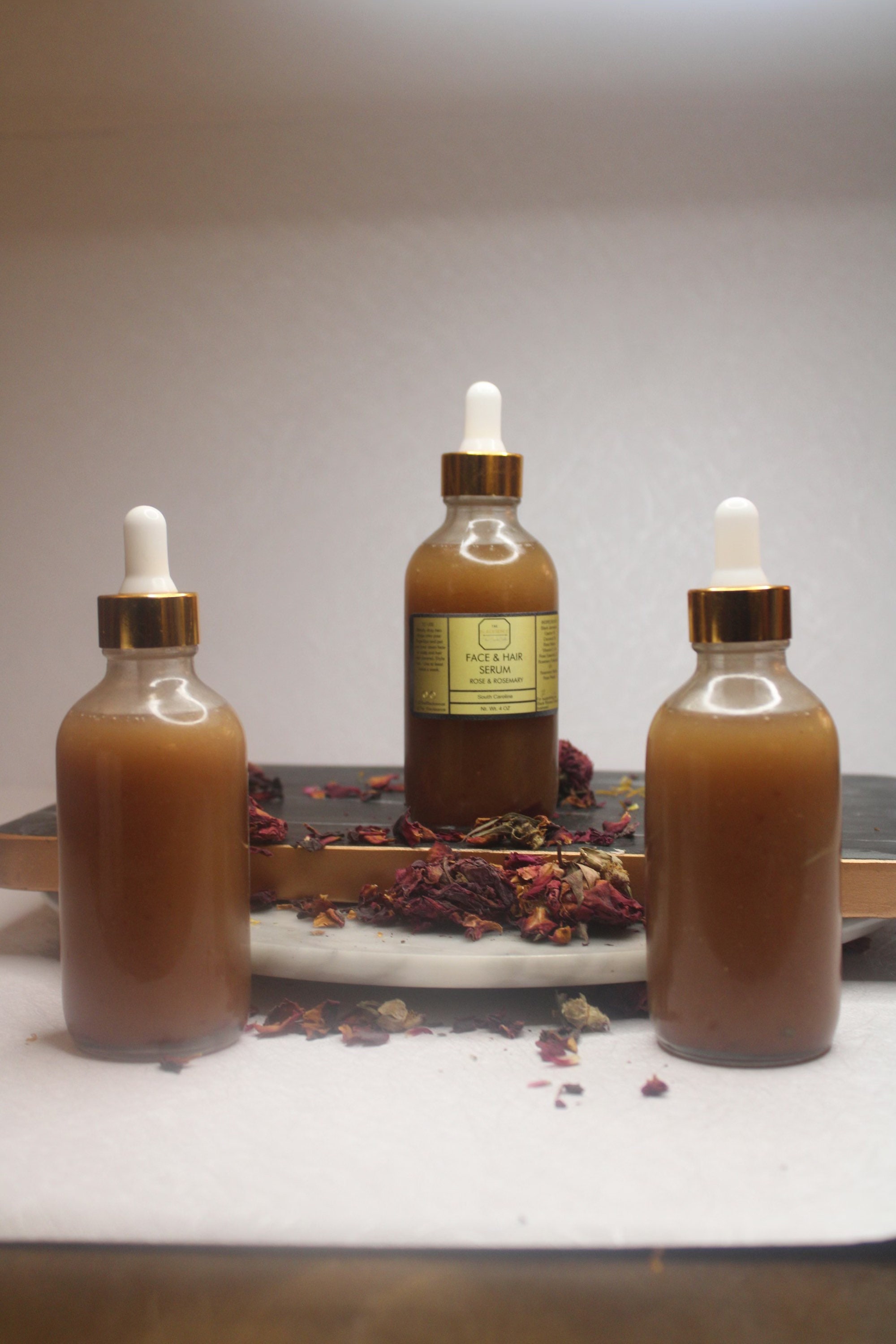 Your hair is your crown. Your skin is the gateway to your temple. This oil protects, hydrates, promotes health and growth for both. Black Jamacian Castor oil infused with rosewater, dried organic rose petals, rosemary essential oil & dried rosemary. Use on your hair, scalp and skin for the increased shine and elasticity. All natural and a must have for any self care regimen.
4oz glass jar with dropper.
Rose Water 🌹Benefits :
*Reduces skin redness.
*Helps prevent and treats infections.
*Contains antioxidants.
*Heals cuts, scars, and burns.
*Enhances mood.