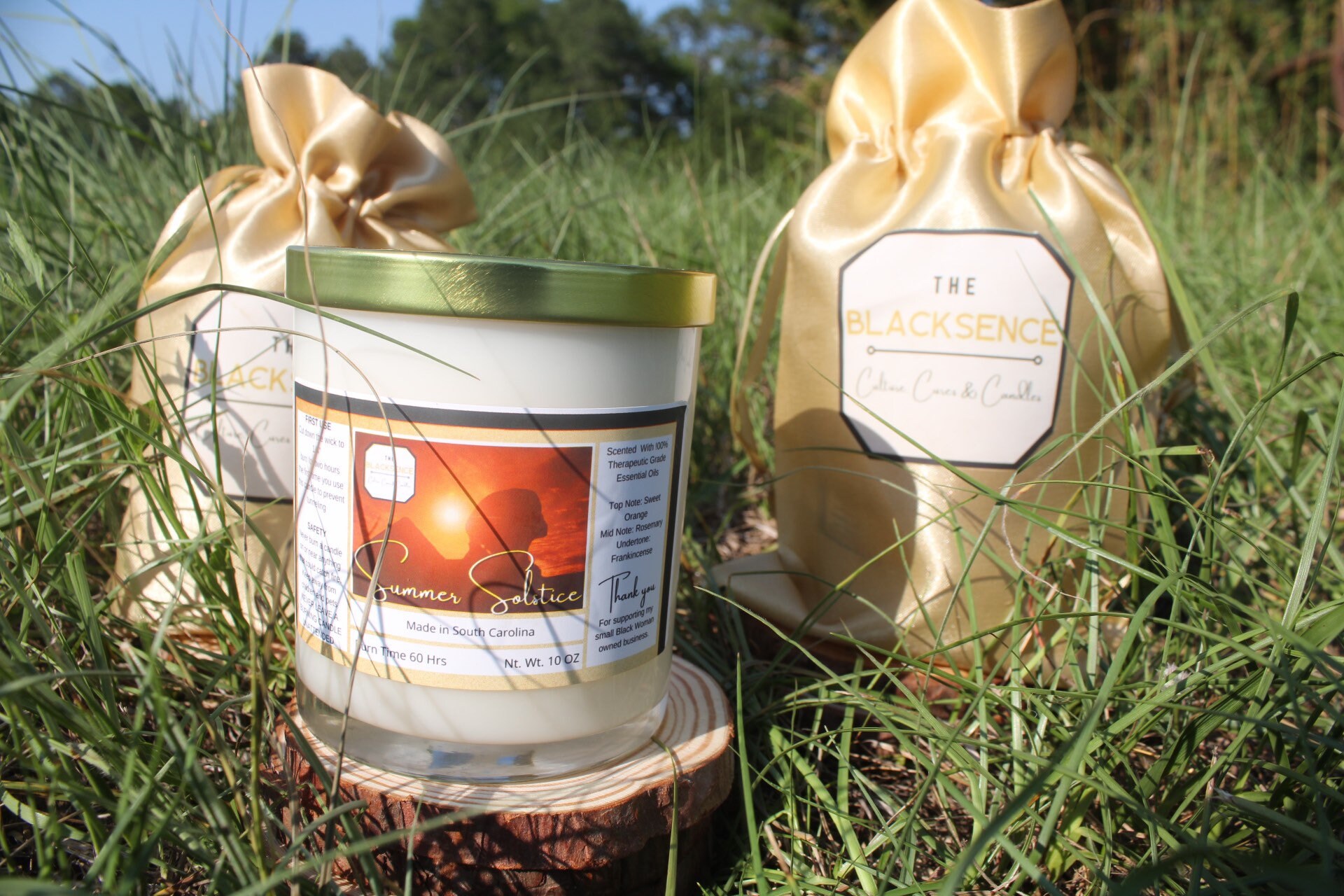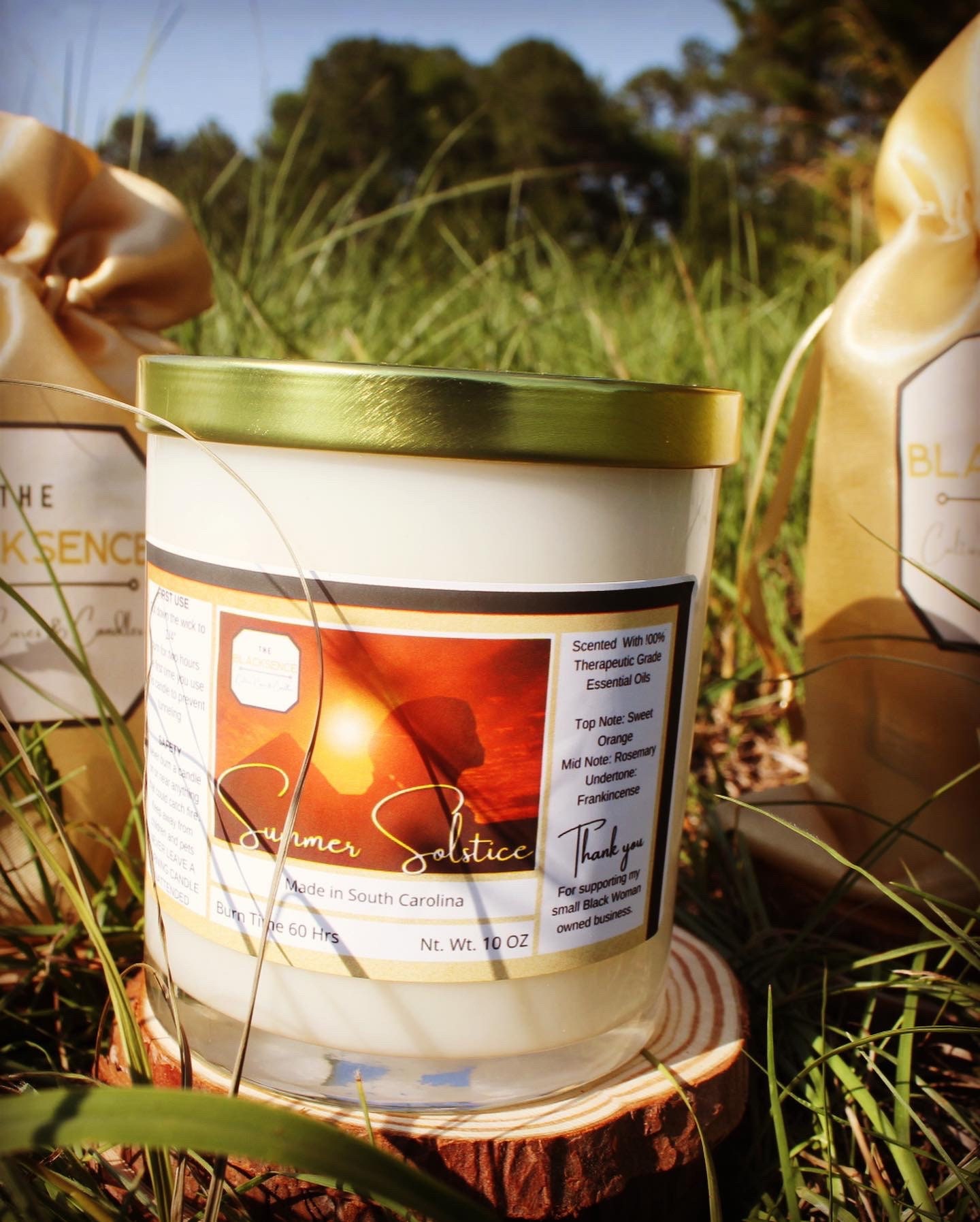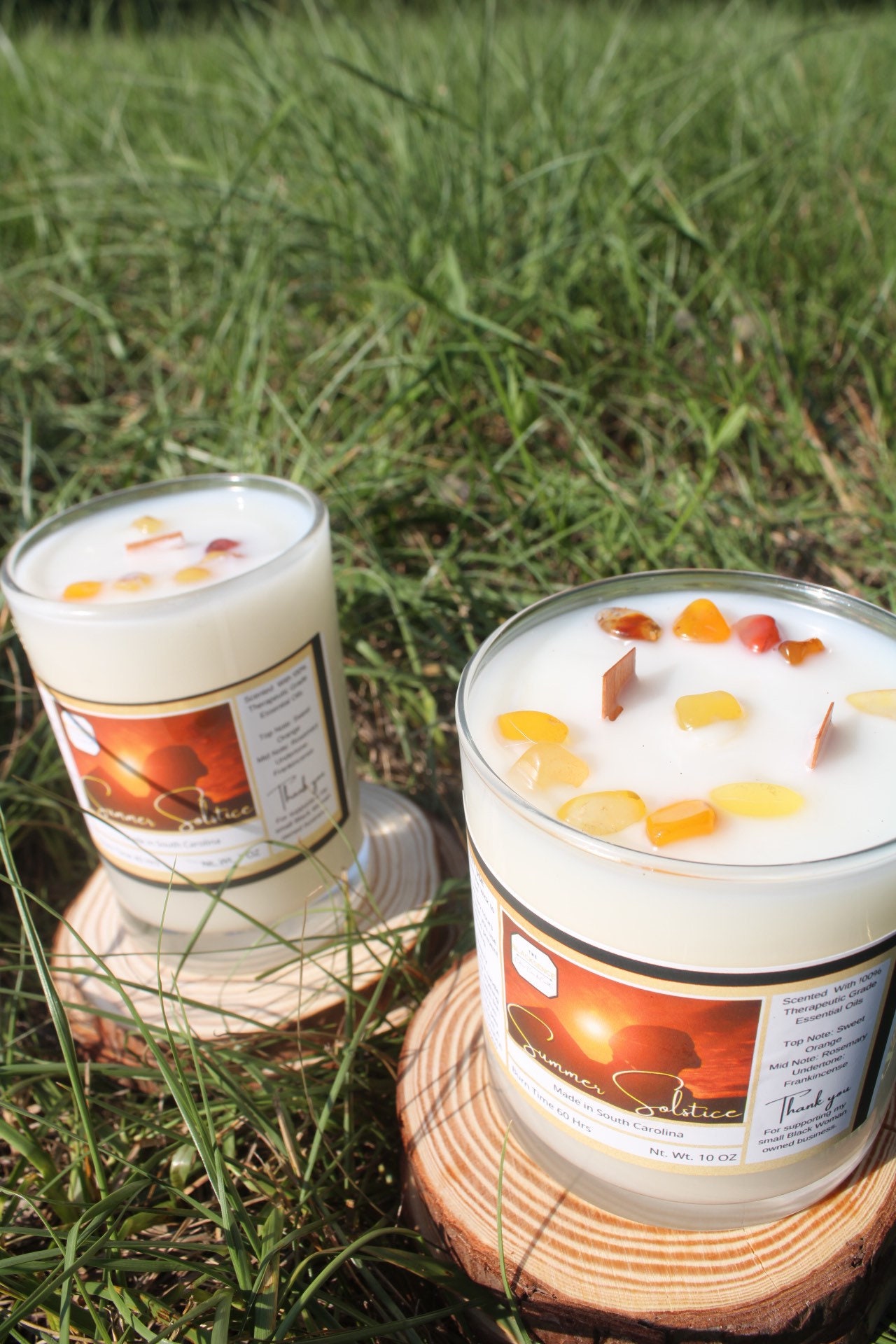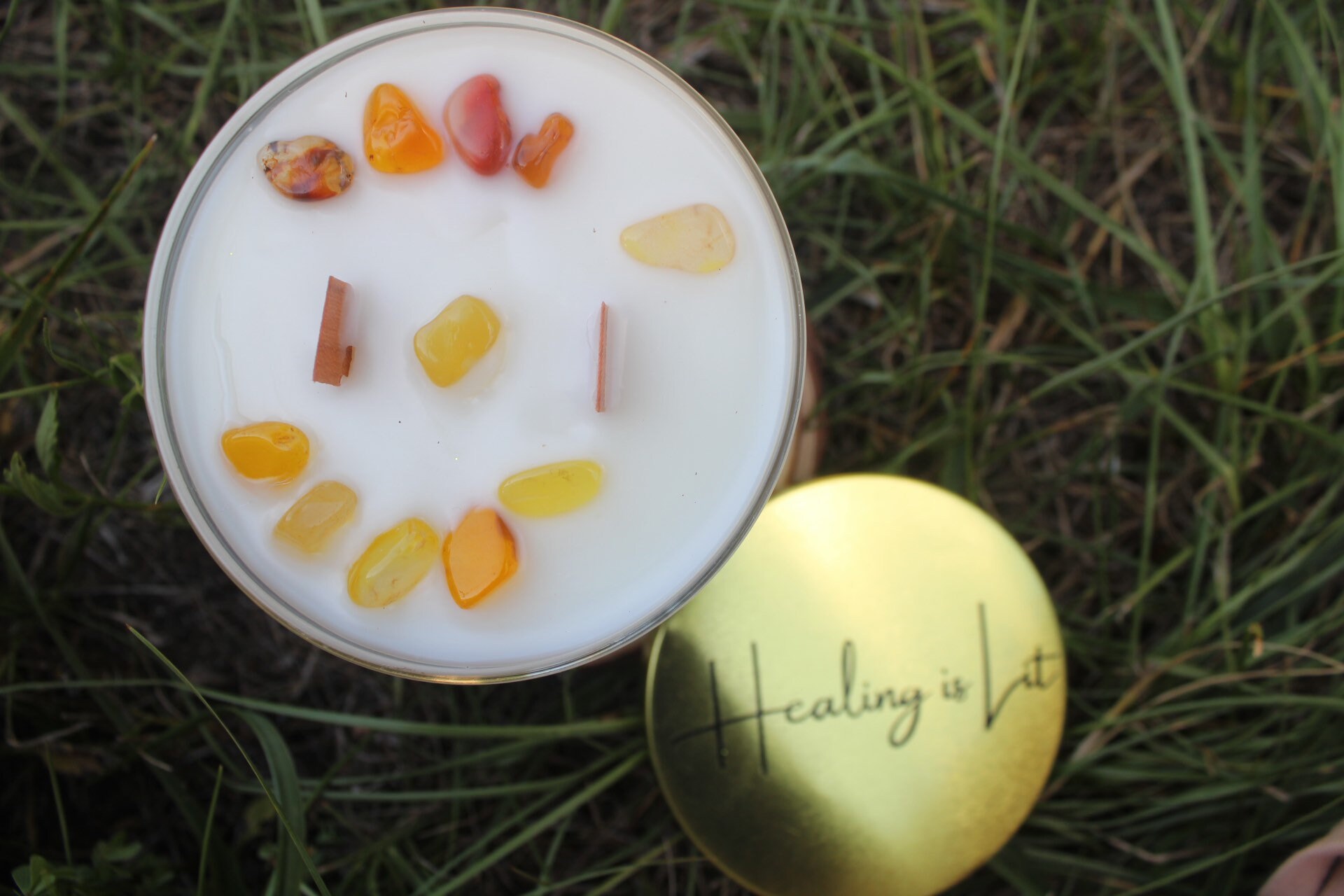 Not just a scent but a vibe! Coconut Apricot Wax is packed with vitamins, minerals and antioxidants that moisturizes skin, hair, and nails. This helps give you a more youthful and radiant look while also reducing blemishes and evening skin tone.

Summer Solstice occurs on the longest day of the year in high summer and has been celebrated by humans since ancient times. It's seen as a time to let the light in and celebrate all the abundance and growth of the spring and summer seasons. Our candle will help light the way. The Summer Solstice Candle is scented with Sweet Orange, Rosemary and Frankincense essential oils. All ruled by the sun. When lit it will increase energy, clarity and raise the vibe!
100% Coconut Apricot Wax Safe and Healing for skin. No Fragrance Oils Ever!