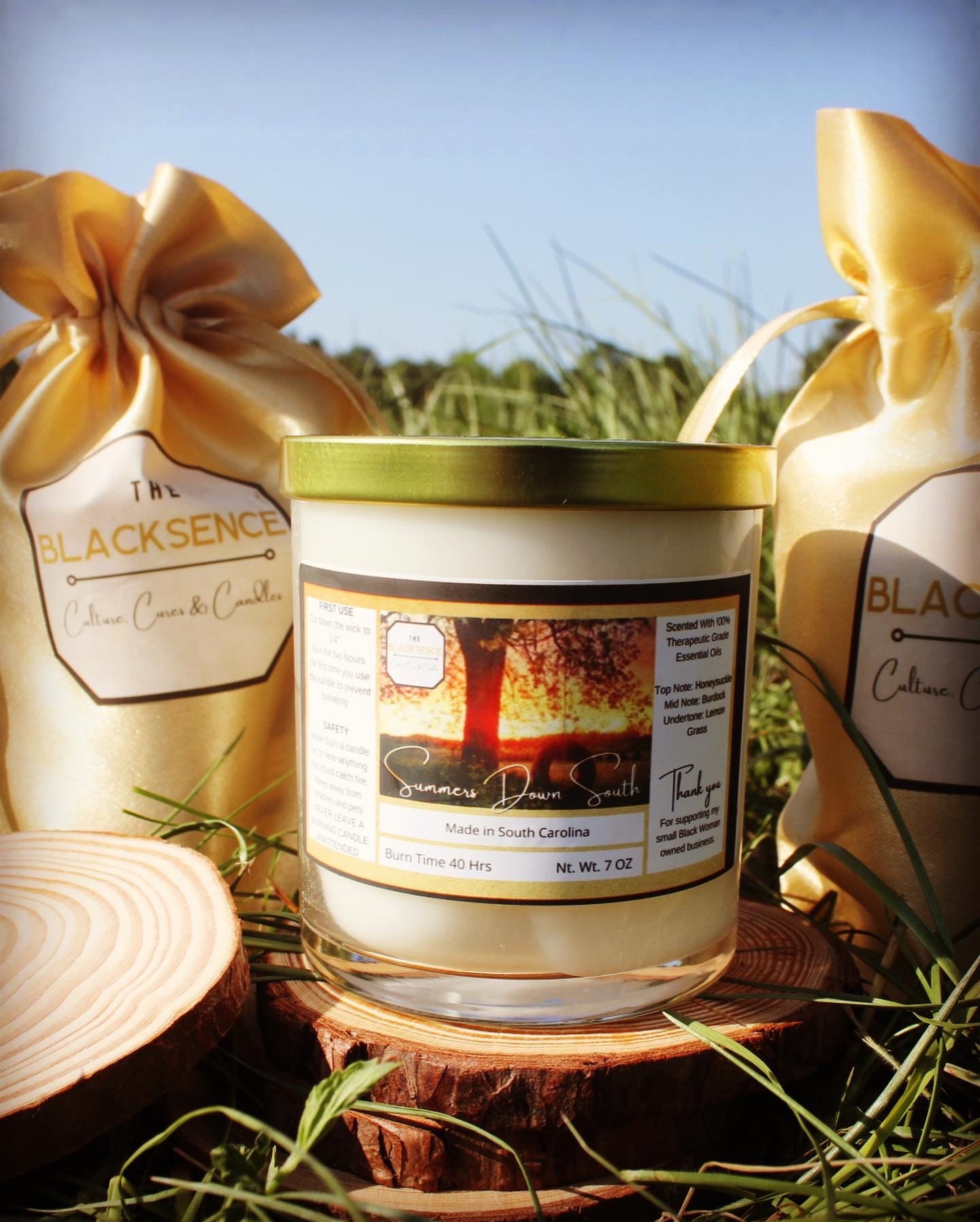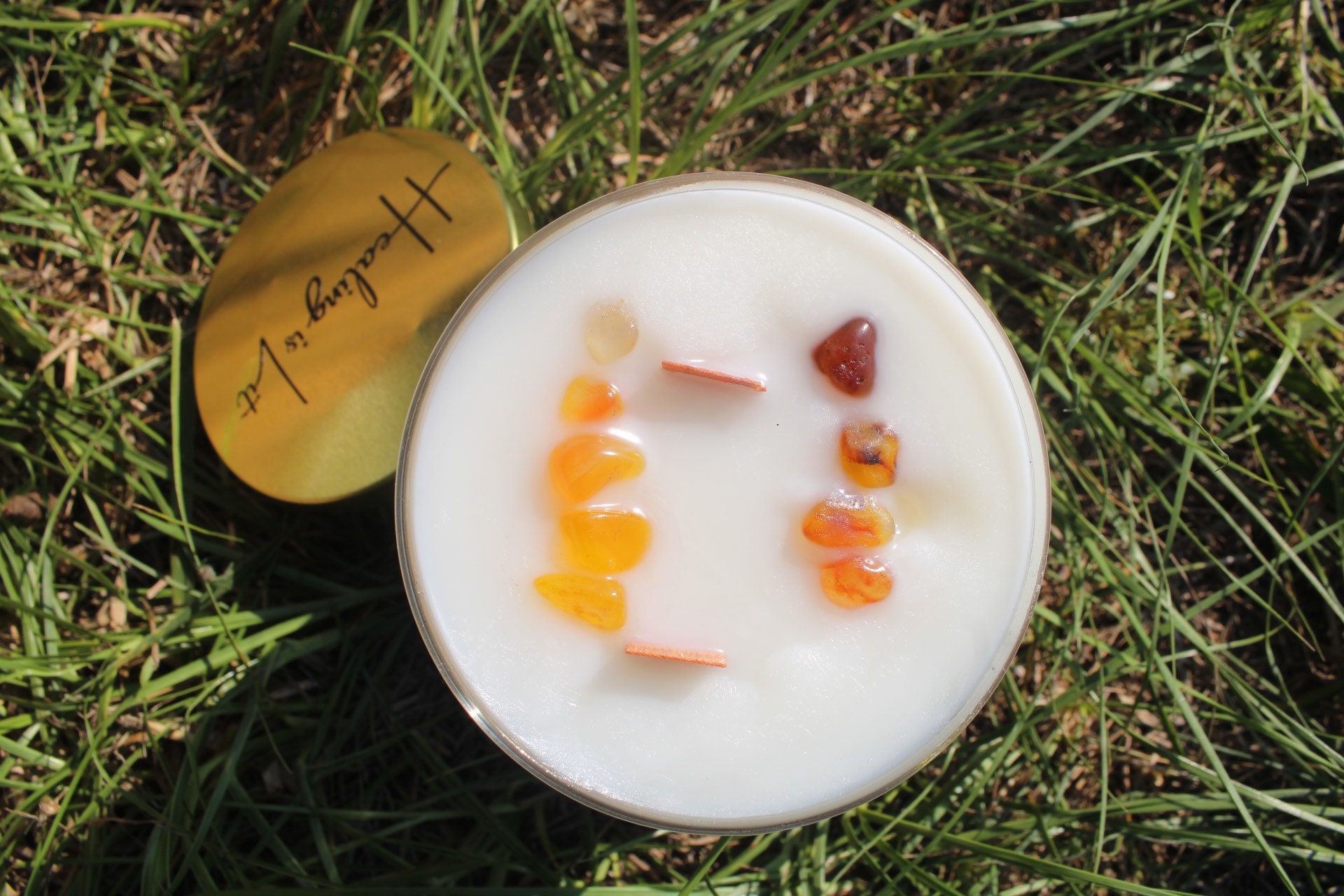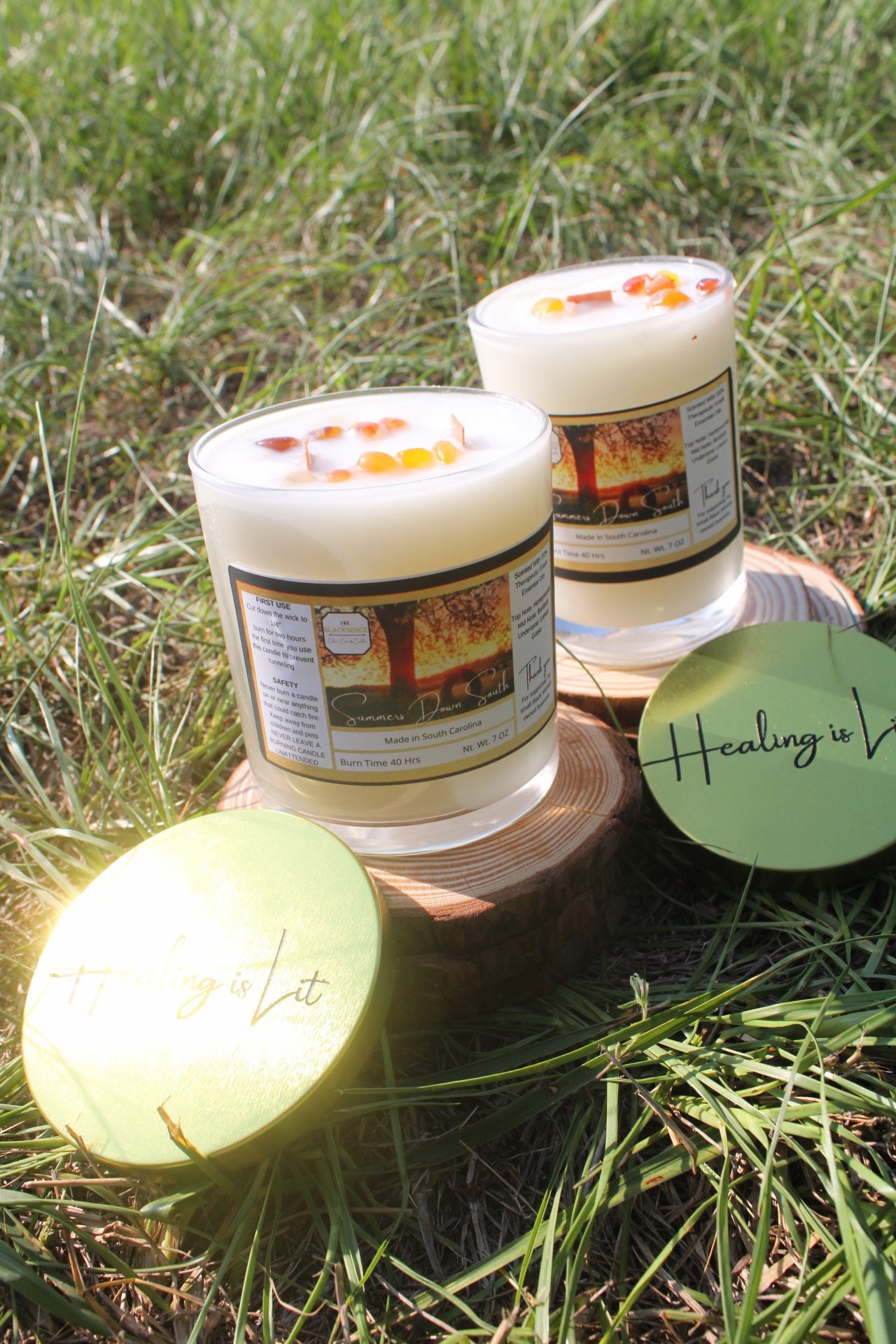 Not Just A Scent but a Vibe! Coconut Apricot Wax is packed with vitamins, minerals and antioxidants that moisturizes skin, hair, and nails. This helps give you a more youthful and radiant look while also reducing blemishes and evening skin tone.
It's childhood memories of catching lightning bugs, running in grass and sucking nectar from honeysuckle. This scent is the fresh sweet and woodsy experience of a summer in the south.
Scented with honeysuckle, burdock root and lemongrass. It will fill your space with a floral earthy and fresh scent while creating a nostalgic mood.